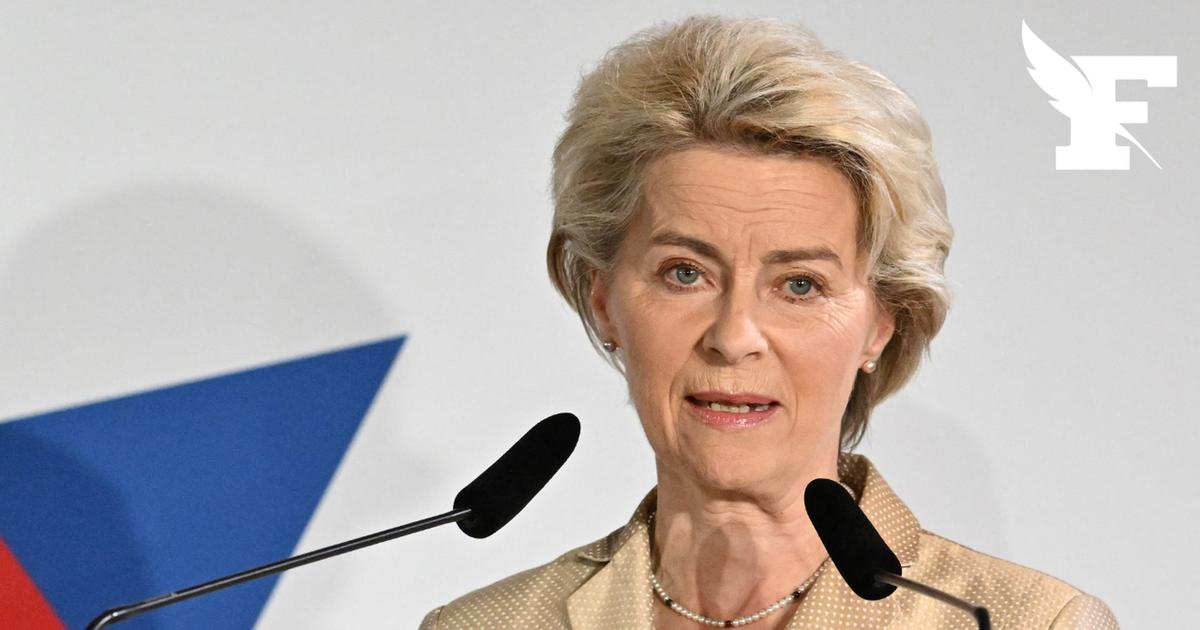 Member States have agreed to grant official candidate status to Bosnia and Herzegovina, six months after Ukraine and Moldova.
EU European affairs ministers on Tuesday approved the granting of candidate status to Bosnia and Herzegovina, which will be formally approved by leaders at a summit on Thursday (December 13), we learned from diplomatic sources. This approval marks the first step in a long membership process This Balkan country is home to 3.5 million people.
In October, the European Commission recommended that member states grant the status to the country of 3.5 million people, which has been plagued by poverty and political instability and has faced separatist threats.
EU foreign policy chief Joseph Borrell stressed the need for this.Create a positive dynamicHe noted that the war in Ukraine gaveNew geopolitical meaning"enlarge,"A long-term investment in peace, prosperity and stability for our continent».
Read moreAloj Peterle: "Enlargement of the European Union is not a miracle solution"
For his part, Enlargement Commissioner Oliver Varhely invited the leaders of Bosnia and Herzegovina.Seize this historic opportunity and speedily implement the measures identified in the recommendationof the Commission.
It has set 14 priorities for reform.The key to unlocking access negotiations". Bosnia is divided between a Serb entity, Republika Srpska, and a Croat-Muslim confederation, linked by a weak central power that is often paralyzed. This complex political system derives from the Dayton Peace Accords, which ended an inter-ethnic war that killed 100,000 people between 1992 and 1995.
"Geopolitical Circumstances"
«This candidate status should have been granted (to Bosnia) years ago. We understand that this acceleration towards the EU is taking place due to certain geopolitical circumstances.", Zeljka Cvijanovic had commented on Monday, the Serbian member of Bosnia's Tripartite Presidency, as quoted by television N1.
«It is time for the people of Bosnia and Herzegovina to receive a positive message from the EU"Denis Becirovic, a Bosnian member of the Drypart Presidency, judged on public television FTV on December 8.
In an August poll, more than 90% of residents in the Croatian-Muslim bloc said they supported the country's accession to the EU, compared to 54.5% in the Serbian bloc. In its assessment in October, the European Commission underlined the lack or absence of reforms in this country, particularly in terms of the rule of law. While the European Union has asked candidate countries to align themselves with its foreign policy, the European executive also referred to economic sanctions against Moscow.
Read moreHe invests in Bosnia to reconnect with his roots
Milorad Todic, a pro-Russian nationalist who was confirmed as head of the Serbian organization in late October, has been hit by US and British sanctions after multiplying separatist threats in recent months. He has often said that he opposes Bosnia's march toward the EU if the state is too centralized.
Acknowledging candidate status is only the beginning of a long process. The next step, which requires a consensus of twenty-seven, is to start official accession negotiations, which will take time because candidate countries must incorporate a large number of European laws into their national legislation.
Seven countries are already official candidates for EU membership: Turkey (since 1999, the process is now suspended), North Macedonia (2005), Montenegro (2010), Serbia (2012), Albania (2014), Ukraine and Moldova (2022). Accession negotiations have begun with Serbia, Montenegro, Albania and North Macedonia. Kosovo has announced its intention to apply for membership by the end of the year.
"Total coffee junkie. Tv ninja. Unapologetic problem solver. Beer expert."