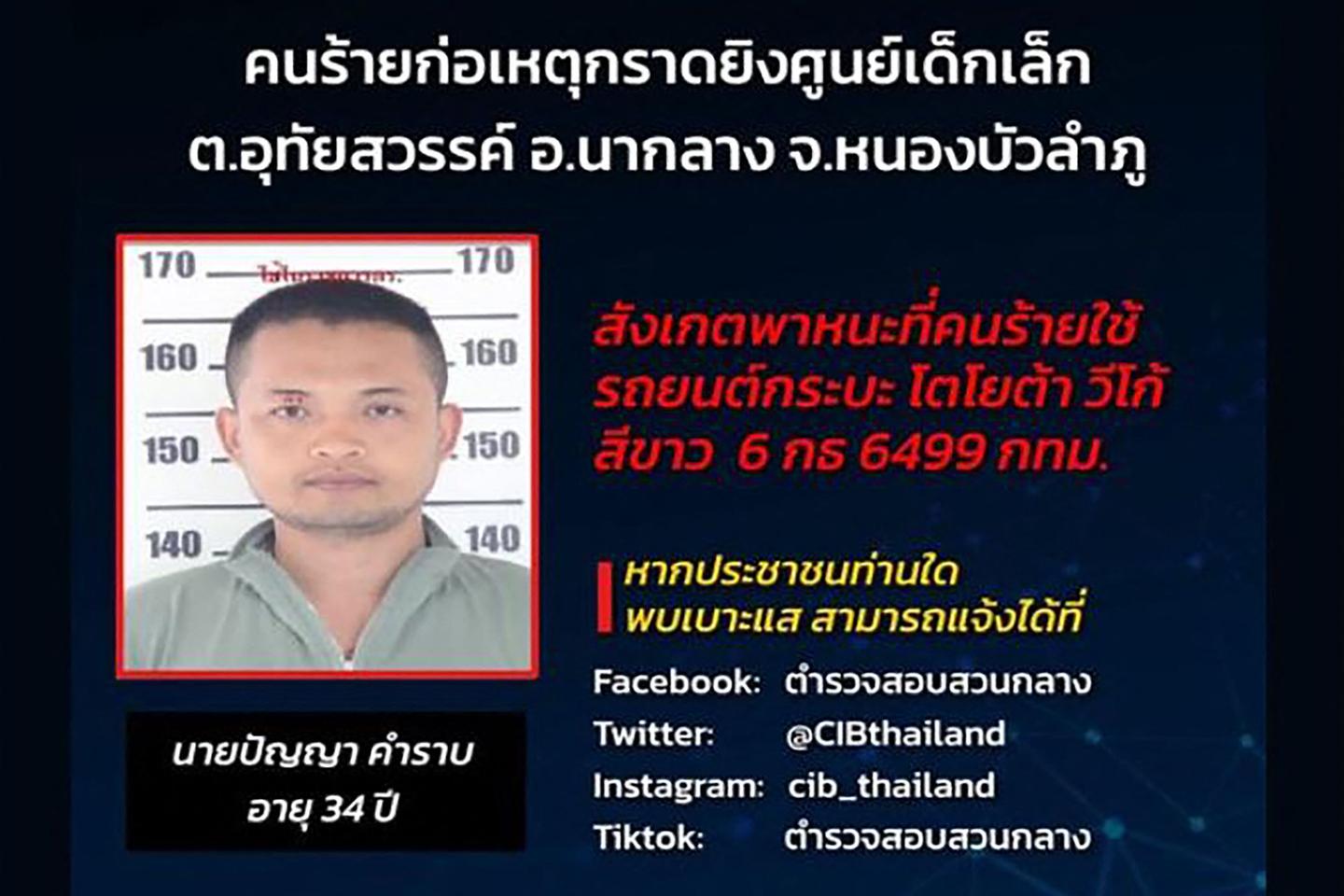 A shooting at a nursery in Thailand on Thursday, October 6, killed at least thirty-five people, including twenty-four children between the ages of 2 and 3, according to a new report.
Thai Prime Minister Prayuth Chan-o-cha ordered an inquiry into the massacre. "I express my deepest sorrow and condolences to the families of the dead and injured regarding the horrific incident in Nong Bua Lambu Province"The chairman wrote that day Facebook.
The gunman and knife-wielding attacker killed his family before killing himself, a police colonel from Nong Bua Lamphu province announced on Thursday, October 6. The shooter, a 34-year-old ex-policeman, killed his wife and child, Jakapat Vijitraithaya said.
He was fired for drug use
The attack began at 12:30 p.m. local time (8:30 a.m. French time), before the assailant fled in a car and hit several pedestrians, Col. Vijithraithaya said. The shooter, Banya Kamrab, was dismissed as a lieutenant colonel last year due to drug abuse.
In February 2020, twenty-nine people were killed in a shooting by a military officer at a shopping center in Nakhon Ratchasima, Thailand. The shooter, a 31-year-old Chief Warrant Officer, was shot dead by police after a nearly seventeen-hour drive. He acted after an argument with his superior.
A Royal Army sergeant major was also behind a shooting that killed two officers at a military base in Bangkok in September.
"Total coffee junkie. Tv ninja. Unapologetic problem solver. Beer expert."