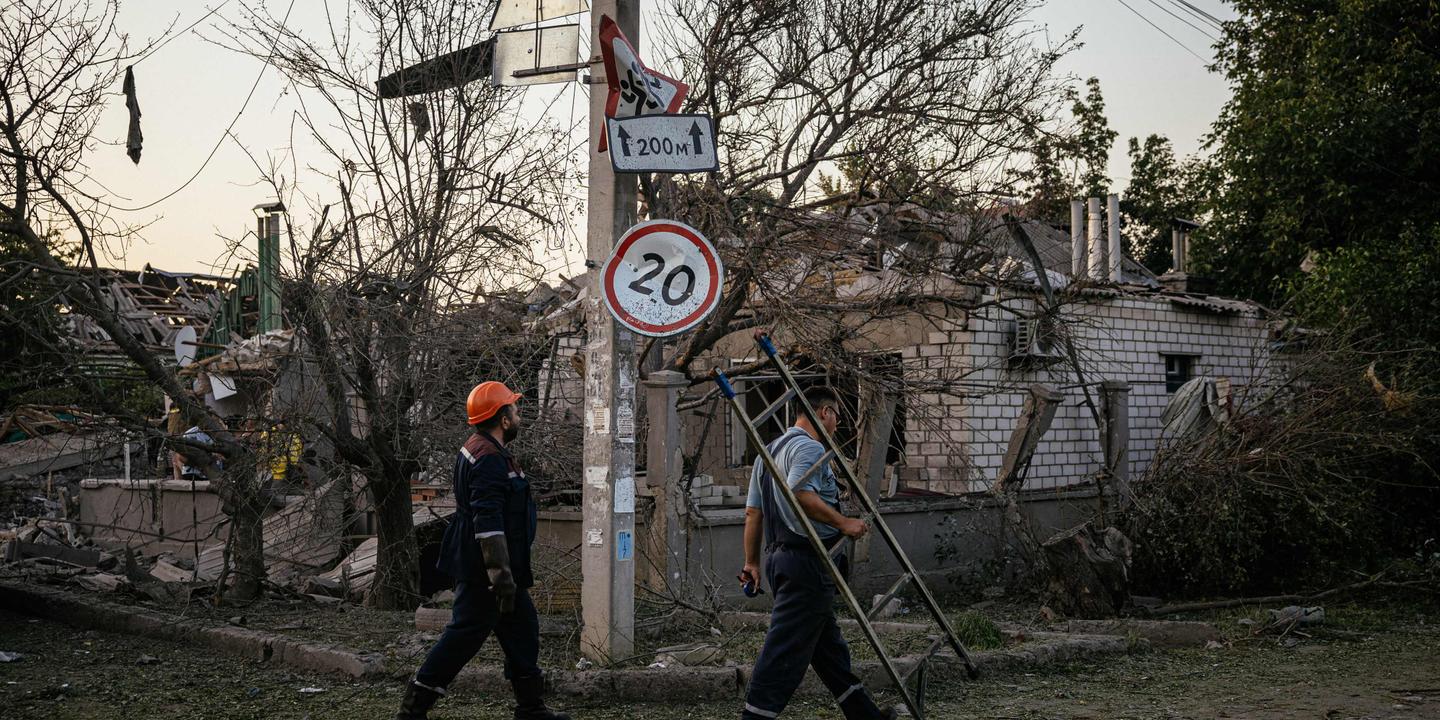 Ukrainian counteroffensive in the south of the country
The Ukrainian counteroffensive launched on Monday is mainly aimed at retaking the city of Kherson – home to 280,000 people before the conflict – which fell into Russian hands at the start of the war on February 24, local officials said.
"Ukrainian armed forces launched their offensive in several areas in the south. Residents of Kherson are requested to follow safety measures"Yaroslav Yanushevich, head of the regional administration, wrote in Telegram. "There was heavy artillery fire on enemy positions today (…) Throughout the territory of the occupied Kherson region. This is the announcement we have been waiting for since spring: this is the beginning of the end of the occupation of the Kherson region.Located at the gates of Crimea, which was annexed by Moscow in March 2014, regional deputy Serhiy Klan announced on Ukrainian television.
He promised that the Ukrainian army was there "goodness" On the southern front after repeated bombings in recent weeks on bridges and the dam of the Dnieper aimed at disrupting the logistics of Russian troops. A Ukrainian military group in Khakovka said it had observed a unit of Russian-backed separatist militia retreating from its positions in the area.
"Ukraine takes back what belongs to it and everything – Kharkiv, Luhansk, Donetsk, Zaporizhia, Kherson, Crimea, Black Sea waters and Sea of ​​Azov"He hammered Ukrainian President Volodymyr Zelensky in his daily evening news.
For its part, Russia said it had repelled the Ukrainian attacks. "During the day (…)Ukrainian troops attempted to launch a three-pronged offensive in the Mykolaiv and Kherson regions.The Russian Defense Ministry said they had "disappointingly failed" And the Ukrainians had "Suffered heavy losses".
A spokeswoman for the Ukrainian military's Southern Command, Natalia Koumenyuk, had earlier said Kyiv forces were attacking. "In Many Directions" On this front to drive the Russians back to the left bank of the Dnieper. From Monday to Tuesday night, the command clarified that the situation continued on Facebook "Tense" In its action area, it emphasizes "The enemy attacked our positions five times but all failed".
He further noted that A "Massive Daytime Bombardment" Two civilians were killed, twenty-four injured and damage caused by the Russians with sixteen S-300 anti-aircraft missiles in Mykolaiv. "Important", Especially residential buildings and transport infrastructure. Two missiles fell in Bachanka area in the evening and damaged houses; He added that there was no loss of life in this situation.
All this information cannot be verified from independent sources.
"Total coffee junkie. Tv ninja. Unapologetic problem solver. Beer expert."