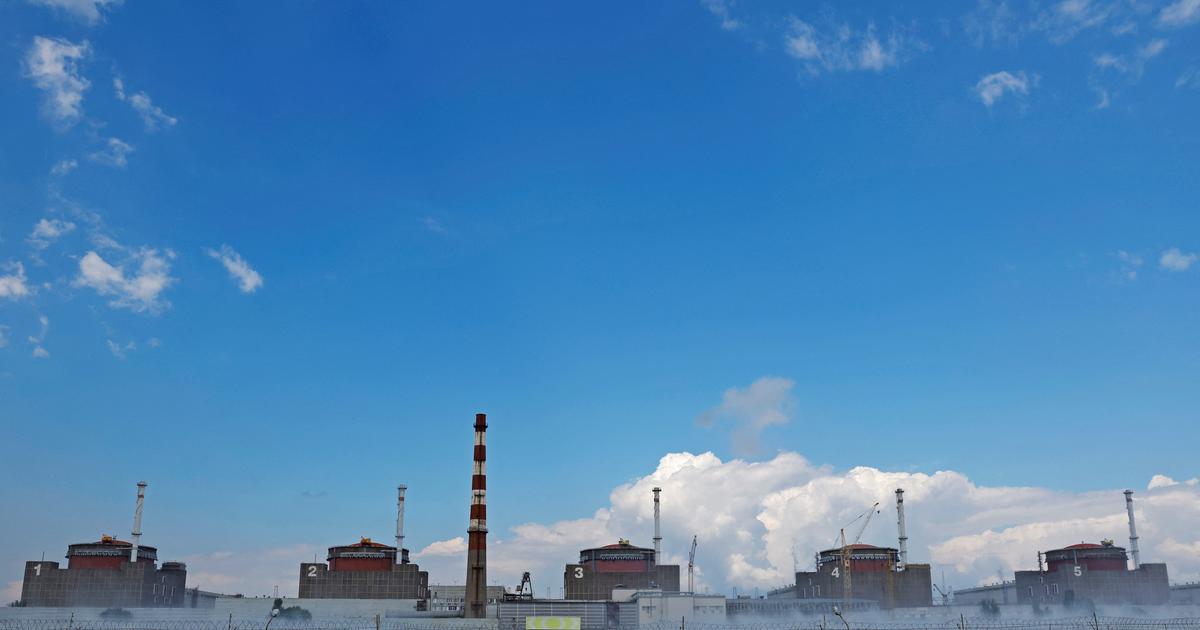 Several explosions have targeted the Zaporijjia power plant since last week, raising fears of a nuclear disaster.
On Saturday, Kiev and Moscow again exchanged firing accusations At the Zaporizhia Nuclear Power PlantEurope's largest, it is occupied by Russia and has been targeted several times in the past week.
«Limit your presence to the streets of Energodar! We have received reports of fresh provocations from the aggressors"The Russians, Ukrainian nuclear company Energoatom said in a telegram, rebroadcasted a message from a local leader of Energodar loyal to Kiev – the city where the plant is located."According to the testimonies of citizens, the shelling in the direction of the nuclear power plant in Saporigia is going on again (…) the interval between the departure and the arrival of the sights is 3-5 seconds.", adds the message.
See more – Zaporizhia nuclear power plant: exchanges of fire "example of political negotiations between Russia and Ukraine"
Read moreIn Ukraine, the high-risk conflict surrounding Europe's largest nuclear power plant: the special envoy's story Picaro
For their part, occupation authorities based in the Russian-occupied regions of Zaporizhia accused Ukrainian forces of being behind the shooting. "Energodar and Zaporizhia nuclear power plant are again under fire by militants (Ukrainian President Volodymyr) Zelensky", Vladimir Rokov, a member of the pro-Russian military and civil administration, said in a telegram. Projectiles fell."In the areas located on the banks of the Dnieper and the power plant", he said, not reporting any casualties or damage.
Fear of nuclear disaster
The Dnieper River (Dnipro in Ukrainian) separates areas in Russian hands from areas controlled by Ukrainian authorities. A series of bombings that both sides blame on each other have targeted the Zaporizhia power plant since last week, raising fears of a nuclear disaster and prompting a UN resolution on Thursday. Security Council meeting has been triggered.
On August 5, the first strikes hit a particularly high-voltage power line transformer, causing Europe's largest nuclear power plant reactor no. 3 was automatically shut down and its emergency generators started. The latest strikes on Thursday damaged a pumping station and sensors for measuring radiation.
Read moreWar in Ukraine: Is Front Line Freezing in East as in South?
Ukrainian officials, backed by their Western allies, have called for the demilitarization of the region and the withdrawal of Russian troops who have occupied the site since March, a move condemned by Volodymyr Zelensky.The Russian nuclear threat».
---
See more – Zaporizhia: "Times are critical", UN The former IAEA chief says
"Total coffee junkie. Tv ninja. Unapologetic problem solver. Beer expert."