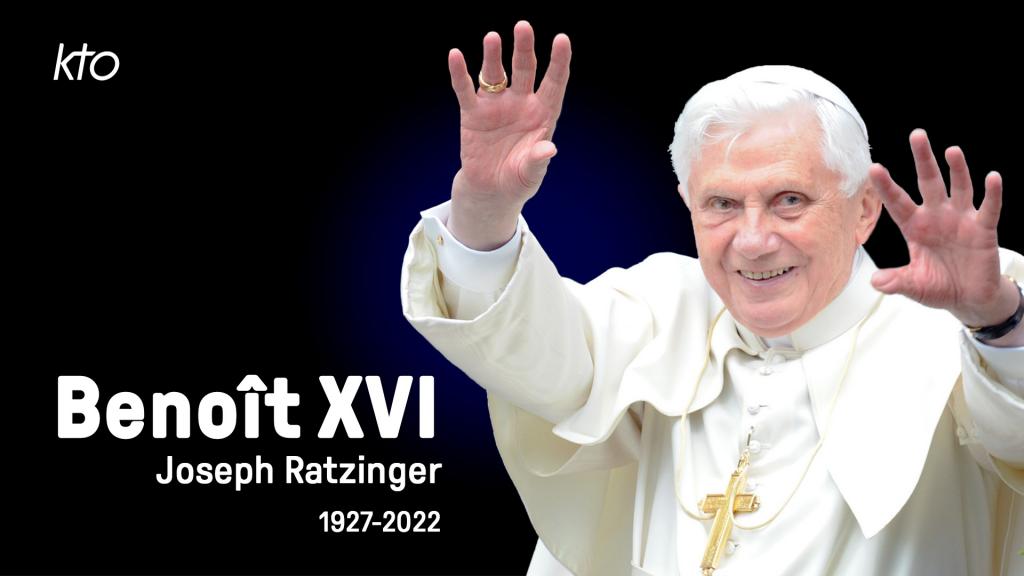 Special programming at KTO
KTO disrupts its programming. The channel broadcasts live all the major celebrations marking the funeral of Benedict XVI in Rome to allow the faithful in the 88 French-speaking countries where KTO is broadcast to experience this moment in the unity of prayer.
Live celebrations
Broadcast times are published on this site as announcements are made by the Holy See. The situation is new for the Catholic Church, as there have been no funerals for Pope Emeritus since the last abdication of Pope Gregory XII in 1417. The missal in force for the funeral of the Roman pontiff actually spells out the difference. Funeral rites Of a pope who died carrying his burden. Therefore they must necessarily be adapted to Benedict XVI.
Follow live Funeral rites of Benedict XVI
Thursday, January 5 at 9:30 am.
A-Dieu to Benedict XVI
Thursday, January 5 at 8:35 p.m.
On the evening of the funeral, the editorial staff gives you an appointment An exceptional Hors-les-Murs magazine. With exclusive interviews with Benedict XVI's traveling companions and reports from the heart of Bavaria and the Vatican, you can relive these particularly intense days.
Images and keynote speeches from the pontificate of Benedict XVI
Since the announcement of Benedict XVI's death, from his first appearance in the loggia of St. Peter's Basilica at the end of the conclave in April 2005, to his last interventions, KTO has been broadcasting strong images of his pontificate on its antennas. This is an opportunity to review and listen to the best speeches of Benedict XVI, especially during his apostolic visit to France from September 12 to 15, 2008. 150th anniversary of the apparition of the Virgin Mary in Lourdes.
Special editions and documentaries
The broadcast of documentaries and several special programs allow us to measure the legacy that Benedict XVI leaves for the Church and the world.
From Lauds to Vespers, not forgetting the broadcasts of regular masses at Notre-Dame de la Garde, Lourdes and Paris, daily prayer meetings will be at KTO, entrusting Benedict XVI to the Lord and living in unity in faith these days.
Benedict XVI: Special Editions
"Total coffee junkie. Tv ninja. Unapologetic problem solver. Beer expert."