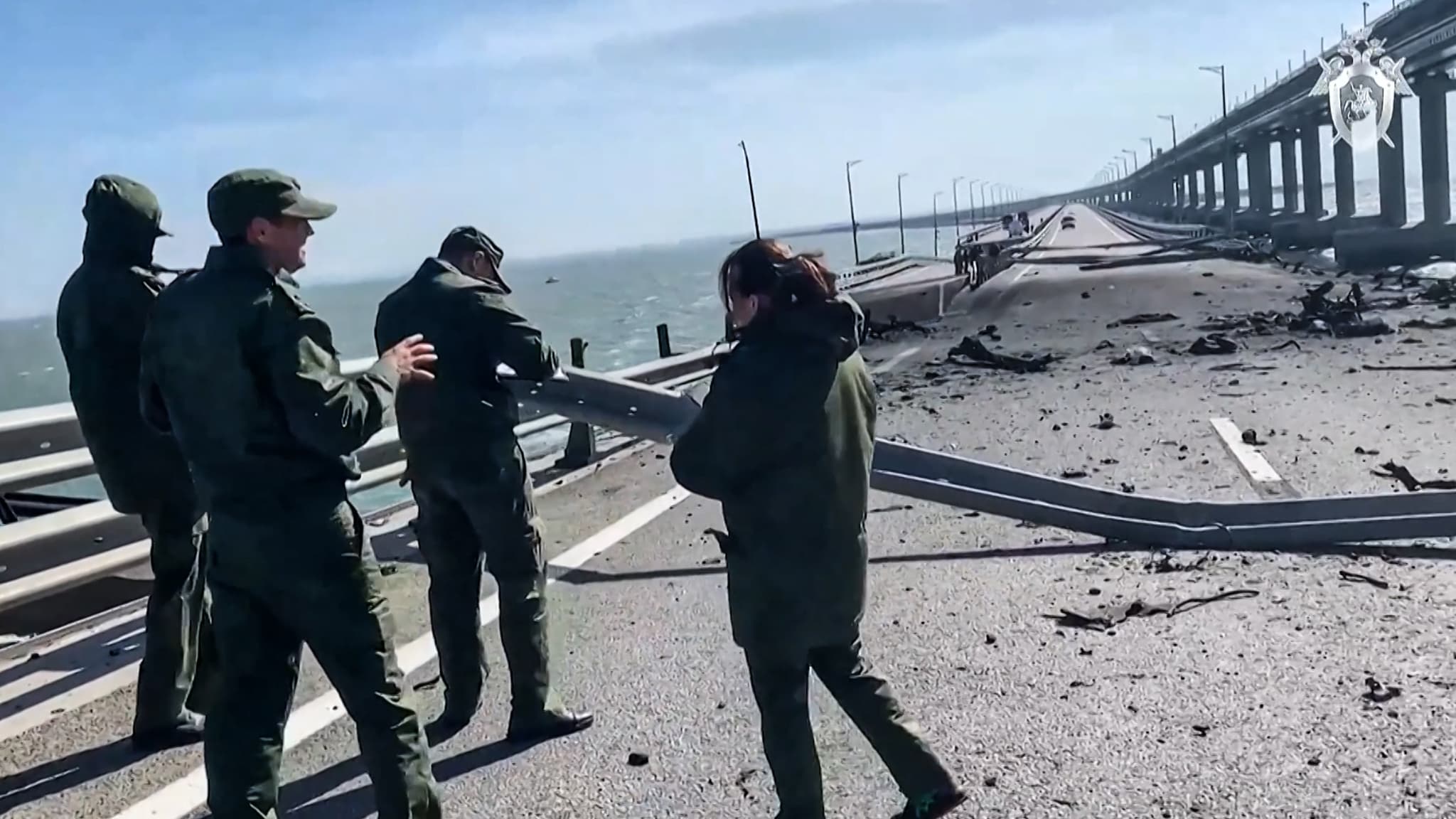 Russian arrested on Norwegian border with drones and footage
A Russian man in possession of two drones and numerous photos and videos filmed in Norway was placed in pre-trial detention this Friday as he tried to return to his country, Norwegian justice announced.
Vitaly Rustanov, 50, was arrested in the Arctic on Wednesday at the Storskog border crossing, the only crossing point between Norway and Russia, as he tried to return to Russia with two drones and digital storage equipment.
WHO condemns more than 600 attacks on health services since the start of the conflict in Ukraine
According to the World Health Organization (WHO), there have been 620 attacks against health services in Ukraine since the Russian invasion, CNN reported.
WHO's concerns include the health needs of the Ukrainian population and "preparing for the challenges that winter will bring," said Hans Kluk, the agency's director for Europe.
"As a result, health services in Ukraine and refugee-hosting countries will be stretched even further," he continued.
The ICRC calls for 'immediate and unrestricted' access to all prisoners of war
The International Committee of the Red Cross (ICRC) called on Friday for "immediate and unimpeded" access to thousands of prisoners of war from the conflict in Ukraine, who have yet to be met.
Ivan Watson, a spokesman for the ICRC, declined to go into details, including whether either side in the conflict was actively cooperating with the organization.
"Our teams are ready on the ground and ready to go to Olenivka or any other place (prison) where prisoners of war have been detained for months," Ivan Watson underlined.
He was referring to a prison in the Donetsk region where dozens of captured Ukrainian soldiers died in explosions. Moscow blames Ukraine for bombing the camp, but Kiev and its allies say the Russians massacred the prisoners and then tried to cover up their crime.
According to General Yakovlev, "Putin lost the war because he lost his army."
According to General Mykhailo Yakovlev, the Russian strikes on several Ukrainian cities are "useless" because they are not about the front zone.
He explains that these are "militarily speaking meaningless damages that do not change the fate of the war".
"Putin lost the war because he lost his army," the general added.
>> See our complete article ICI.
UN condemns rapes in Ukraine as "a military strategy" and "deliberate tactic"
Alleged rapes and sexual assaults by Russian forces in Ukraine clearly constitute "a military strategy" and a "tactic to deliberately dehumanize the victims," ​​says UN Special Representative Pramila Bhattan, "horrific cases and extremely violent brutalities."
"All the signs are there," he said when asked if rape was a weapon of war in Ukraine.
Erdogan ordered the Turkish government to begin work on Putin's proposed gas plant
Turkish President Recep Tayyip Erdogan has ordered his government to open a "gas center" in Turkey proposed by his Russian counterpart Vladimir Putin to export Russian gas to Europe, Turkish media reported on Friday.
"We, together with Mr. Putin, have given orders to our Ministry of Energy and the relevant company in Russia to carry out joint work," Erdogan said.
The latter met his Russian counterpart in Astana, Kazakhstan this Thursday.
For Defender of Ukraine Day, Volodymyr Zelensky promises victory
President Volodymyr Zelensky celebrated Defender of Ukraine Day on Friday, promising victory against Russia.
In a video message, he thanked the Ukrainian armed forces for protecting their country. He said that everything taken from Ukraine would be returned and that no captured soldiers could be killed.
"The world sees that Ukrainians will not lose their humanity under any circumstances. Enemies may attack our cities, but not our dignity," said Volodymyr Zelensky.
Ukrainian citizens trained by the British Army in England
Before joining the battlefield in their country, Ukrainian citizens, with no military experience, were trained in the English countryside in weapons handling and first aid and combat simulations.
More than 5,700 people have already completed training and returned to Ukraine since the program was announced in June, according to the Defense Ministry. In total, the UK has offered to train 19,000 Ukrainian nationals on its soil.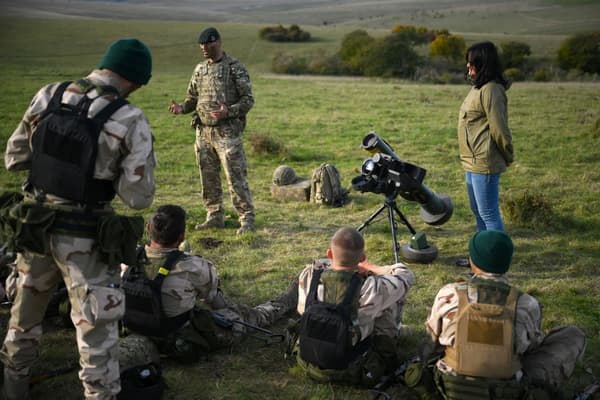 A pro-Kremlin propagandist says the Russians suspect stockpiles of weapons and ammunition
Leading Russian propagandist Vladimir Solovyov said Russians were excited by the recent strikes against Ukraine because they were not sure they had enough weapons in stockpiles.
"Because every time we need something, there's nothing left, and we start to doubt everything," he continues.
Vladimir Solovyov wonders about uniforms, equipment and ammunition for the mobilized. "Where are the results? We have 1,150,000 men in our army, where are they? Are our ammunition reserves really there?" He concludes.
Russia ordered to repair the Crimean bridge by July 1, 2023
Russia on Friday announced an order to repair the Crimean bridge by July 1, 2023, which was partially destroyed during last Saturday's explosion.
"The government determines the deadline for the completion of state contracts for the execution of works on July 1, 2023", can we read in the order signed by the Russian Prime Minister Mikhail Michost?
The Crimean bridge, a symbol of the unification of the Ukrainian peninsula, is critical to the supply of Russian troops deployed in Ukraine and, according to Moscow, was partially destroyed by a truck bomb attack.
Ukraine asks the Red Cross to send Olenivka prison
On July 29, dozens of Ukrainian prisoners of war were killed in Olenivka prison in the Donetsk region. This Tuesday, Kyiv recovered many of these soldiers' bodies.
This Friday, Ukraine condemns its inaction by asking the Red Brigades to send a mission to this Russian prison.
"I don't understand why the Red Cross hasn't come to Olenivka yet. We can't waste any more time. Human lives are at stake." He wrote on Twitter Andriy Yermak, Head of the Presidential Cabinet.
Danone plans to exit most of its operations in Russia
French agricultural giant Danone announced on Friday that it plans to divest its "dairy and plant-based products" division in Russia, which accounts for the bulk of its business in the country, eventually retaining it as its infant nutrition arm.
Danone is one of the few multinationals to remain in Russia since the war in Ukraine began in February.
Ukraine says it liberated more than 600 areas last month, including 75 in Kherson
Ukraine's armed forces have liberated more than 600 "settlements" from Russian occupation in the past month, including 75 in the Kherson region, according to Ukraine's Ministry of Reunification of Temporarily Occupied Territories. Reuters reported.
Some 502 positions have been liberated in the northeastern Kharkiv region, where Ukrainian forces advanced across Russian borders last month.
"The area of ​​liberated Ukrainian territories has increased significantly," the ministry said in a statement.
TotalEnergies targeted by allegations of complicity in war crimes in Ukraine
Total Energies has been charged with complicity in war crimes in Paris, accused of allowing Russia to continue exploiting deposits to produce spent fuel. subject to penalty The group is conflicted by Russian planes involved in the conflict in Ukraine.
The complaint recalls that TotalEnergies held up to 49% of the Terneftegaz joint venture, which operates the Termokarstovai deposit in the Russian Far North. The remaining 51% is Russian group Novatek, the second-largest shareholder in Russian Gas, with TotalEnergies owning a 19.4% stake.
The French energy company has condemned the "outrageous", "defamatory" and "baseless" allegations.
Russia evacuates southern population in face of kyiv counterattack
Russia announced on Thursday that it was planning to evacuate the population of southern Ukraine's Kherson region to its territory, saying it was responding to a request by local occupation authorities threatened by the advance of a counteroffensive by Ukrainian forces.
"Following the request of the head of the Kherson region (…) the government decided to organize assistance for the departure of residents of the region to other regions," Deputy Prime Minister of the Russian Federation Marat Kouznulin said on television.
People will be taken to the Crimean peninsula, annexed by Moscow in 2014, and to southern Russia.
Hello!
Welcome to this live, dedicated to the conflict in Ukraine this Friday, October 14.
"Total coffee junkie. Tv ninja. Unapologetic problem solver. Beer expert."