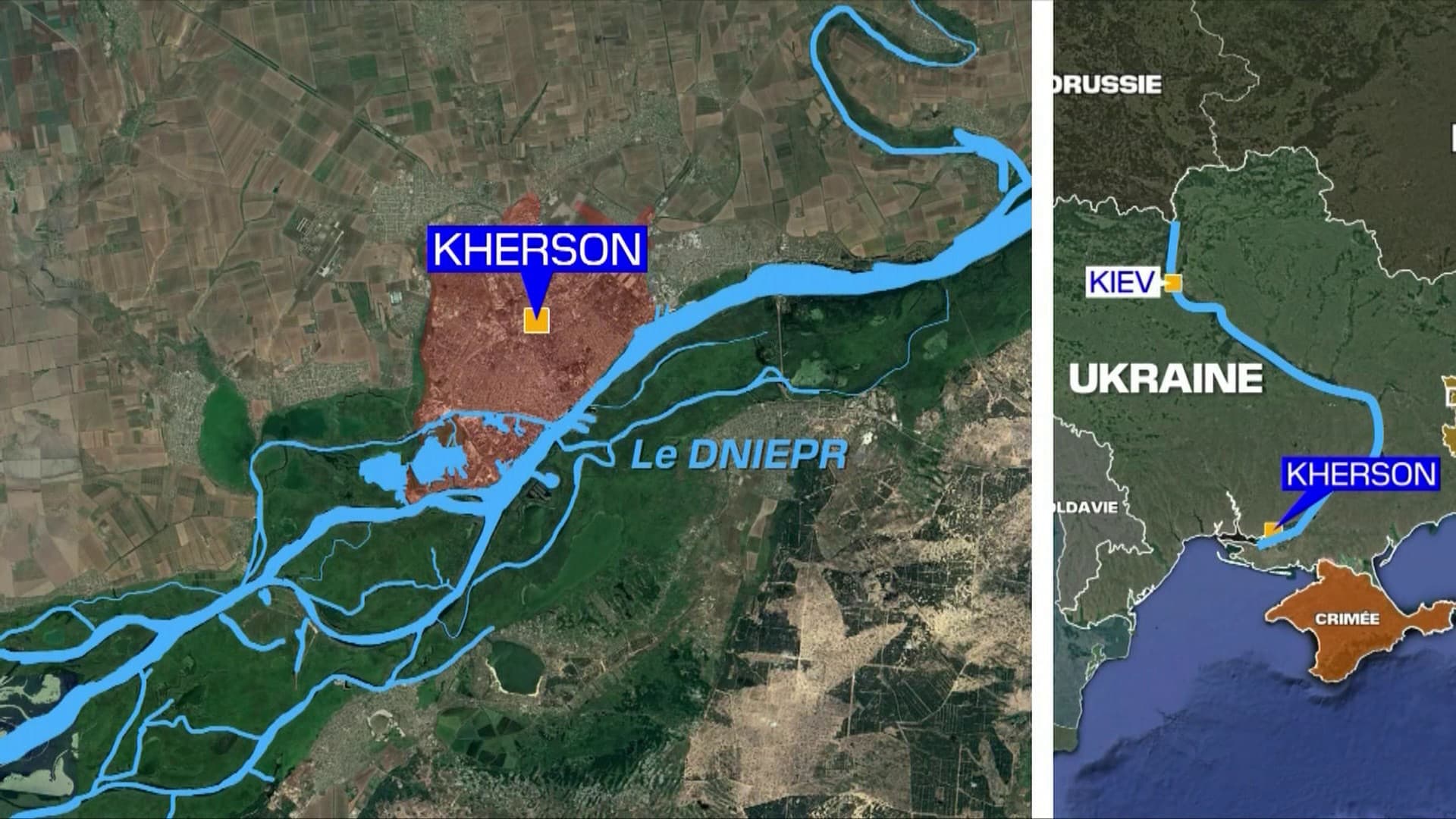 Briton dies fighting in Ukraine
A Briton who traveled to Ukraine to fight with Russian troops has been killed, his family said on Wednesday.
Simon Lingard "sadly lost his life in Ukraine on November 7th," his family said on the "GoFundMe" donation appeal site.
A spokesman for the British Foreign Office confirmed it was "supporting the family of a British citizen who lost his life in Ukraine", without providing further details on the cause and location of his death.
"We are in touch with the local authorities regarding this death," he added. "The Ukrainian army has offered to bring him back to the UK, but we need help to show him the respect and adoration he deserves by giving him the best farewell," his family wrote.
Withdrawal of Russian forces from Kherson: Ramzan Kadyrov speaks of "difficult but appropriate" choice
He regrets the withdrawal, but respects it. Ramzan Kadyrov, the president of the Russian Chechen Republic, also supported the decision to withdraw the Russian army from Kherson.
"After weighing the pros and cons, General Sergei Churovikhin made a difficult but correct choice," the Chechen leader replied. Guardian. "Everybody knew that Kherson was a difficult conflict zone from the first days of the operation."
'This is not a winning phase in this war': Wagner's founder reacts to Russian withdrawal from Kherson
Yevgeny Prigozhin, founder of the Russian paramilitary group Wagner, reacted to the withdrawal of Russian forces from the Ukrainian city of Kherson.
Yevgeny Prigozhin called for "drawing conclusions and working on our mistakes" while welcoming the decision taken by the commander of Russian operations in Ukraine, General Sergey Surovykin.
"Of course, this is not a winning phase in this battle, but it's important not to agonize and not succumb to paranoia," he said, comments echoed by our colleagues. Guardian.
NATO chief says Ukraine has 'strong support' for whichever party wins US election
NATO chief Jens said on Wednesday that Ukraine will receive "strong support" from the United States, regardless of which party wins the country's midterm elections, where Republicans won against Democrats.
"It's absolutely clear that the United States has strong bipartisan support for continuing to support Ukraine, and that hasn't changed," Jens Stoltenberg told reporters. Meeting with British Prime Minister Rishi Sunak in London.
Kiev sees 'no sign' of Russian troop withdrawal from Kherson
What's on the ground? The Ukrainian president assures that there is "no sign" of a withdrawal of Russian forces from Kherson.
"We don't see any sign that Russia will leave Kherson without a fight. Russian (troops) are stationed in the city," presidential adviser Mykhailo Podoliak said in southern Ukraine, citing "staged television reports" from Moscow.
Russia ordered the withdrawal of its forces from Kherson
"Total coffee junkie. Tv ninja. Unapologetic problem solver. Beer expert."