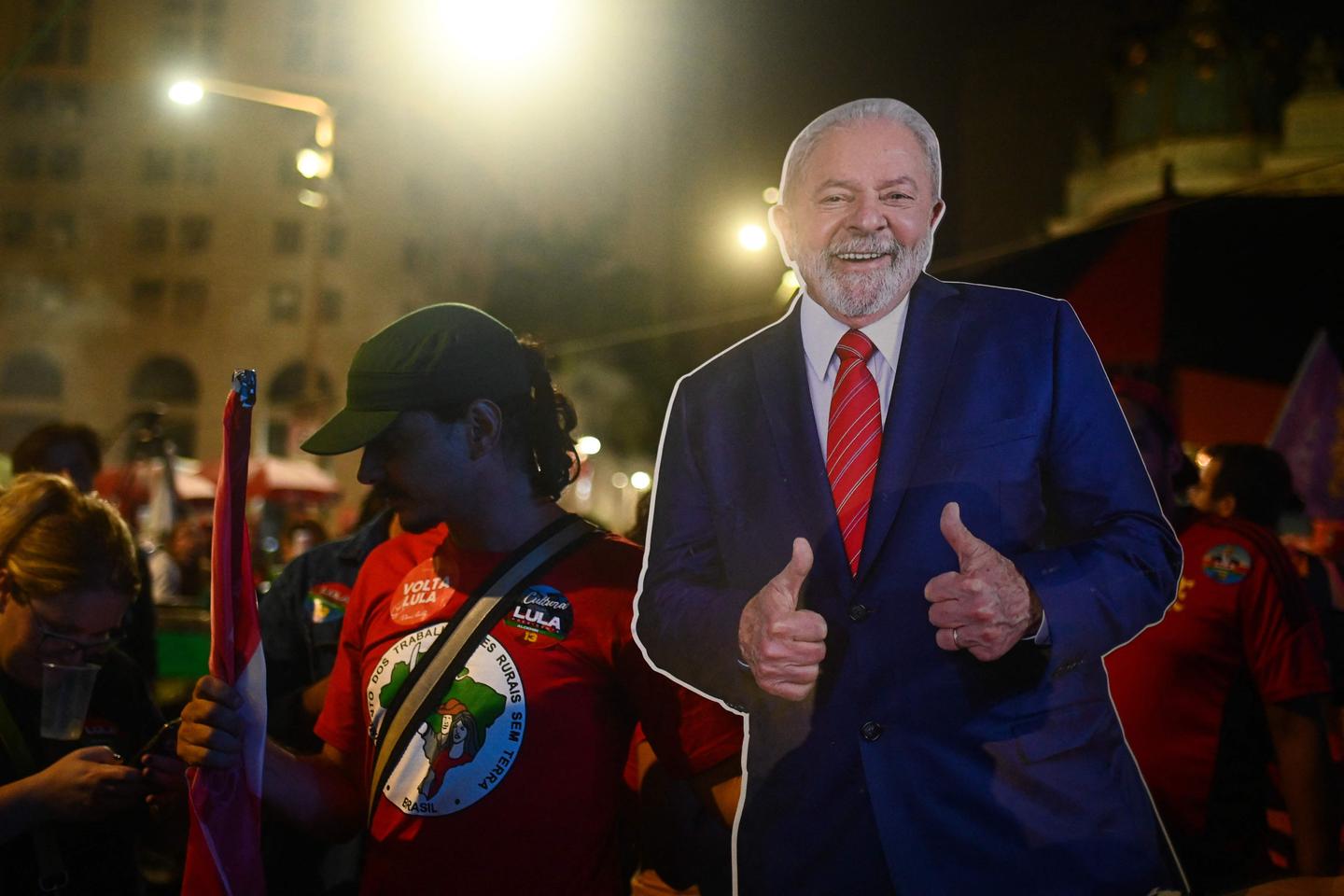 Brazil's presidential election will be decided in the second round. In the first round of voting on Sunday, October 2, former left-wing president Luiz Inacio Lula da Silva, known as "Lula", edged out outgoing far-right head of state Jair Bolsonaro with 48.02% of the vote. 43.55% votes against According to the partial decisions of the High Electoral Court (TSE). More than 97% of votes were counted.
More than 5 million votes separated the two, with Lula counting nearly 56 million votes in his favor. But since the two candidates did not reach an absolute majority, they will be decided in a second round on Sunday, October 30.
"The struggle will continue till the final victory"Sunday evening, Lula said. "We will win this election"He predicted and promised "More trips, more meetings" They have to meet the Brazilians to win for the third time.
About 156 million Brazilians were invited to vote in this first round to choose their president for the next four years. Centrist Simone Debate was a distant third with 4.21% of the vote. Labor follows Ciro Gomez at 3.05%. Seven other candidates are close to or below the 0.50% mark. The participation rate for this first round reached 79%.
tension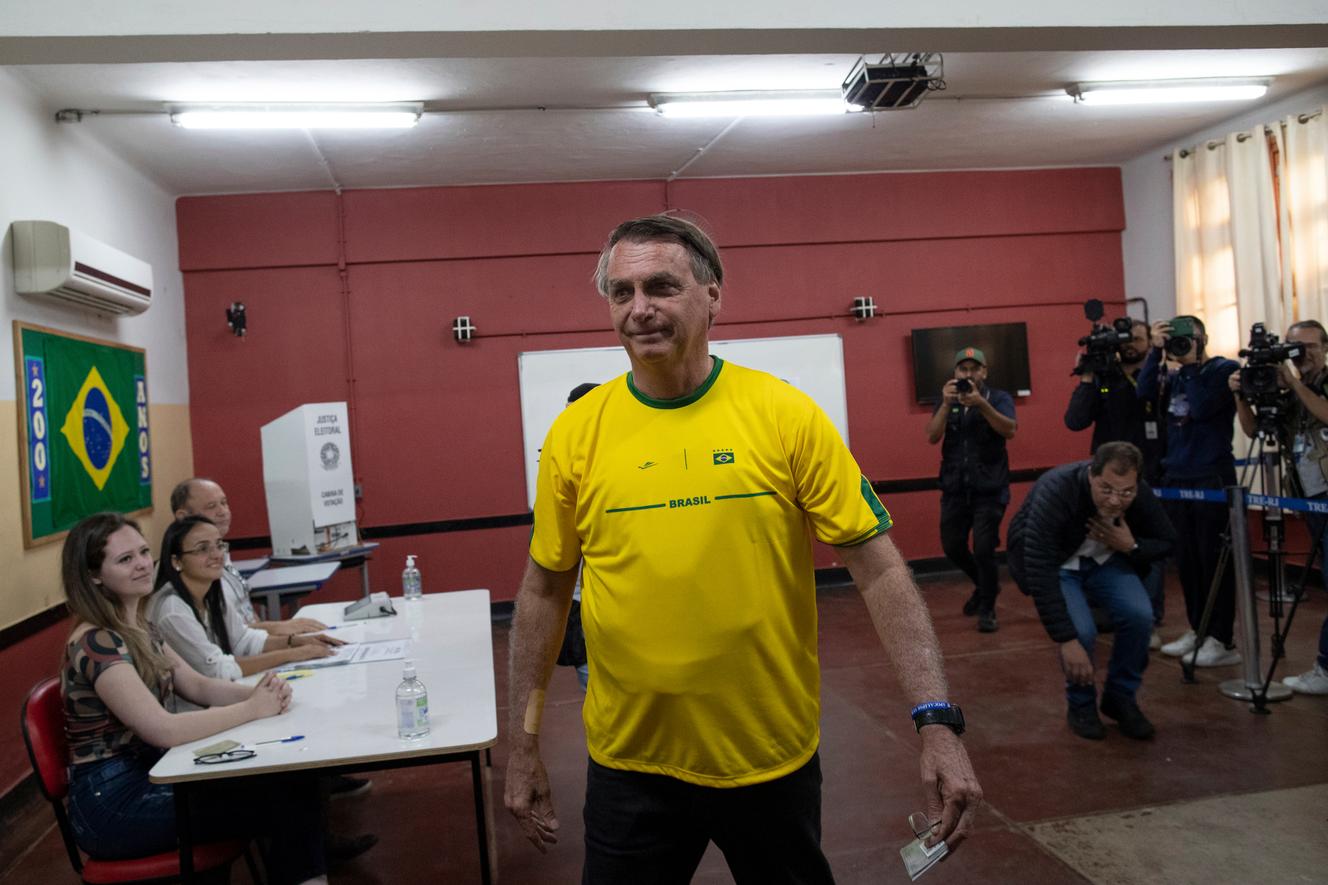 The narrow victory is a disappointment for Lula, whose polls promised him a large lead, even a first-round victory he wanted to celebrate on the grand Ballista Avenue in Sao Paulo. On Saturday evening, the latest Datafolha poll gave the Workers' Party (PT) candidate 50% of the vote and Jair Bolsonaro 36%. For the populist leader, who survived a humiliating defeat in the first round, these four weeks will be an opportunity to galvanize his troops on the streets and find new momentum.
The second round is another month of the venomous campaign that has sickened millions of Brazilians since August. In addition, several Bolsonaro candidates, including former government ministers, have been elected to Congress and as governors.
At the headquarters of the Labor Party, – in a hotel in São Paulo (southeast) – the tension was palpable on Sunday evening, while the results were scattered. At the start of the count, the Liberal Party's Jair Bolsonaro led Lula by more than five points, but the gap has gradually narrowed.
A journalist from Agence France-Presse (AFP) noted that when Lula walked out after more than three hours had been counted, hundreds of people gathered in Cinelandia Square, Rio's historic center, and erupted in cheers.
"Reliability and Transparency" of the Ballot
Lula spent five hundred and eighty days in prison Pour corruption In 2018 and 2019, it made a strong comeback After his convictions were revoked In 2021. At 76, he is campaigning "Reconstruction" The deeply divided country vows to end hunger and fight to protect the environment.
Post-election fears linger if Lula wins Sunday's first round. As voting approaches, his rival has threatened to target the electoral system and not recognize the results in case of defeat.
TSE President Alexandre de Moraes assured that the referendum would take place "No problem"and held "Reaffirm credibility and transparency" The electronic ballot box system has been repeatedly criticized by Jair Bolsonaro. More than 500,000 members of the security forces were mobilized to provide security for the ballot held in front of dozens of foreign spectators.
"Total coffee junkie. Tv ninja. Unapologetic problem solver. Beer expert."