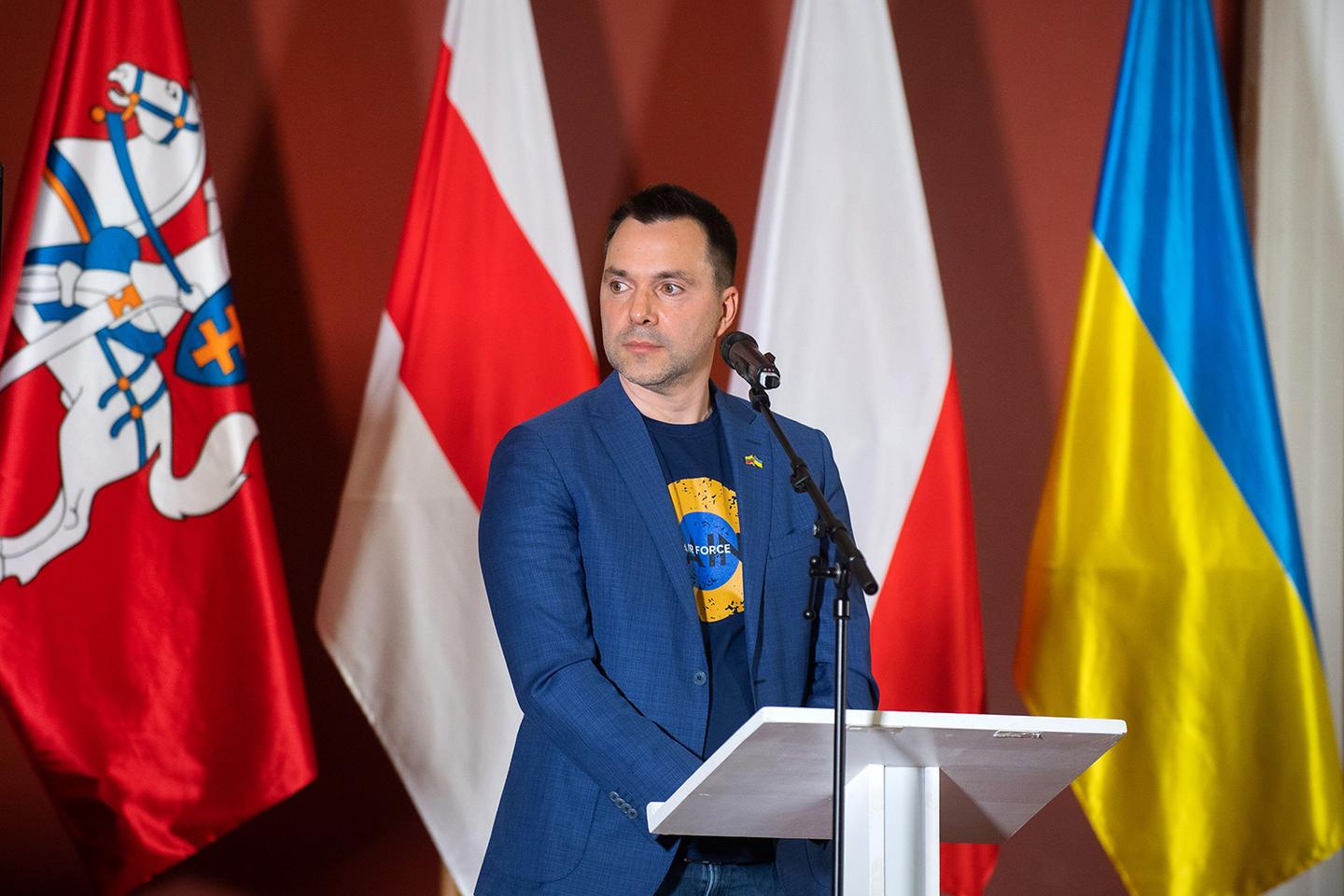 He mesmerized half the country with his soft voice, his good looks and above all his ability to weave devastating facts into an irrevocable narrative of Ukraine's victory. Following the millions of people who suffer from anxiety, Oleksiy Arestovych, 47, is a volunteer adviser to President Volodymyr Zelensky who comments daily on social networks and public television about the often depressing military news. Pr aspera ad astra ("By hard paths to the stars") is the slogan of his YouTube channel, which has 1.6 million subscribers.
"Arestovich occupies a space left vacant by Russian propagandists on the Russian-speaking Internet, especially on YouTube. » Roman Tsymbaliuk, Ukrainian blogger
This seasoned ideologue has been teaching the post-Soviet masses a bright future in Marxist-Leninist journals for decades. And the victory is there. His recipe? Predicting the imminent collapse of the Russian military and Vladimir Putin's regime in an optimistic tone with well-crafted slogans. In the Russian-language, Ukrainian media landscape, in its expulsion, patriotism is forced.
"Arestovich occupies a space left vacant by Russian propagandists on the Russian-speaking Internet, especially on YouTube, which is important for us", understands 41-year-old Ukrainian blogger Roman Symbaliuk. The last social network, the most popular, not blocked and controlled by the Russian authorities, YouTube has closed the channels of the main spokesmen of the Kremlin. "Thanks to his duet with Mark Feigin [avocat russe et blogueur dissident], Arestovich reclaimed a large part of the audience from Russian propagandists »Blogger welcomes.
In the Enchanting Register
Oleksiy Arestovych is distinguished by Olympian calmness, with men basically belching their anger and uttering threats in this circle. Beautiful beauty with looks latin lover, With mischievous eyes, angled eyebrows à la Jack Nicholson and a three-day beard, he breaks away from stereotypes of the military expert to play in a mesmerizing register. His plate didn't stop there. He approaches the dynamics of souls through very different techniques. His amazing biography testifies to this: he was an actor, psychologist, ideologist and intelligence agent.
A theater and film actor – without actually breaking through – he began studying psychology in 2003 as a disciple of the controversial Russian guru Absalom Podvotny, an astrologer and occult thinker. During the same years, Oleksiy Arestovych was active in the far-right Ukrainian group Fraternité, while his ancestors were not Ukrainians, but Belarusians, Russians and Poles.
You should read 42.73% of this article. The following is for subscribers only.
"Total coffee junkie. Tv ninja. Unapologetic problem solver. Beer expert."