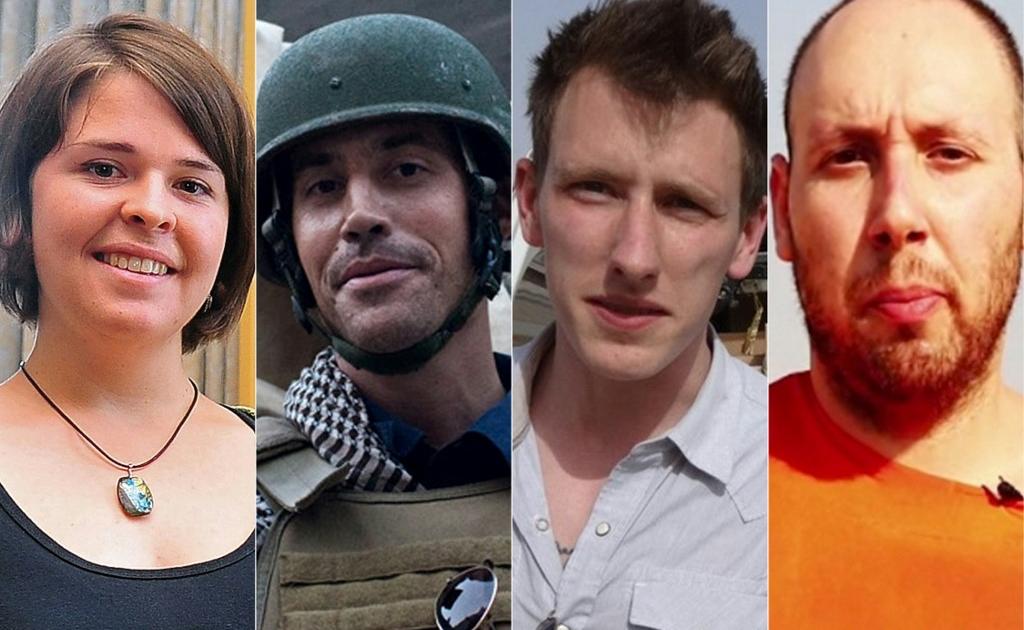 A group of four jihadists are suspected of torturing and killing journalists James Foley and Steven Sotloff and aides Peter Kasik and Kayla Mueller.
A 38-year-old man suspected of being part of the so-called Islamic State (IS) group "The Beatles" and who specialized in capturing, torturing and executing Western hostages, has been charged with several terror offenses after his arrest in the United Kingdom, police announced on Thursday (Aug 11).
Aine Leslie Davies, who was arrested at London Luton Airport, is due to appear before Westminster Magistrates' Court in the morning, Scotland Yard said in a statement. He was arrested in Turkey in November 2015 and imprisoned there for terrorist activities.
Campaign videos
It has four membersThe BeatlesNicknamed for their British accent, they are accused of kidnapping at least 27 journalists and aid workers from the United States, the United Kingdom, Europe, New Zealand, Russia and the United States, Japan. They are suspected of being tortured and killed, including the beheading of American journalists James Foley and Steven Sotloff and humanitarian workers Peter Kasik and Kayla Mueller. IS posted propaganda videos on social media showing the executions. two"The BeatlesFormer British nationals Alexandra Cotte, 38, and El Shafee Elsheikh, 34, were arrested by Kurdish fighters in Syria in January 2018, handed over to US forces in Iraq and sent to the UK. They were eventually extradited to the US, Virginia, in 2020 on charges of hostage-taking, conspiracy to kill US citizens and supporting a foreign terrorist organization.
See more – Erdogan wants to establish a security belt against terrorism in northern Syria
Alexandra Cotte pleaded guilty to the murders in September and was sentenced to life in prison in April. El Shafee Elsheikh was found guilty of all charges in April and will be sentenced next week. The fourth executionerThe BeatlesMohamed Emwazi was killed by a US drone strike in Syria in 2015. In 2014, Amal El-Wahhabi, the wife of Aine Leslie Davies, became the first person in the UK to be convicted of funding jihadists for trying to send €20,000 from IS. Her husband is in Syria. During his trial, he was jailed for 28 months and portrayed as a drug trafficker before Ain Leslie Davies left for Syria.
"Total coffee junkie. Tv ninja. Unapologetic problem solver. Beer expert."