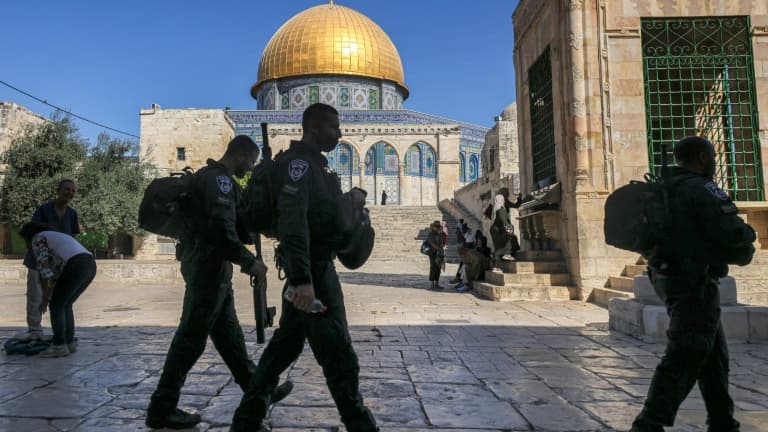 One person was killed and three others were injured in a shooting this Sunday in Jerusalem. The gunman was shot dead by Israeli officers.
One person was killed and three others were injured in a shooting Sunday in the old city of Jerusalem, Israeli officials said.
Jerusalem's Hadasa Hospital said a 30-year-old man had died of his injuries, while Israeli police confirmed that the attacker's death had been "neutralized" by law enforcement.
Authorities did not immediately identify the victims and attackers of this rare gun attack in the Old City of Jerusalem, a scene of stabbings by Palestinian guerrillas against Israeli security forces.
The attacker became neutral
"At around 9am local time (GMT 7am), an armed terrorist opened fire on the old city of Jerusalem. Two civilians were seriously injured and two policemen were lightly wounded," police said before the news of one man's death was announced. Four people were injured.
The sound of gunfire and screams was heard. As soon as the attack took place, a large number of policemen were mobilized in the old city, where the body of the attacker remained motionless on the ground for a long time.
Last Wednesday, a 16-year-old Palestinian man stabbed to death two Israeli soldiers with a knife in the old city of Jerusalem.
Clashes erupted between Palestinian settlers and Israeli forces in the Isavia area of ​​East Jerusalem, where the young attacker came from. Police and witnesses said tensions had risen in the area in recent days.
About 200,000 Israelis and 300,000 Palestinians live in East Jerusalem, the eastern part of the Israeli-occupied city. Israeli colonization is illegal under international law.
Jeanne Bulant with AFP BFMTV Reporter
"Total coffee junkie. Tv ninja. Unapologetic problem solver. Beer expert."