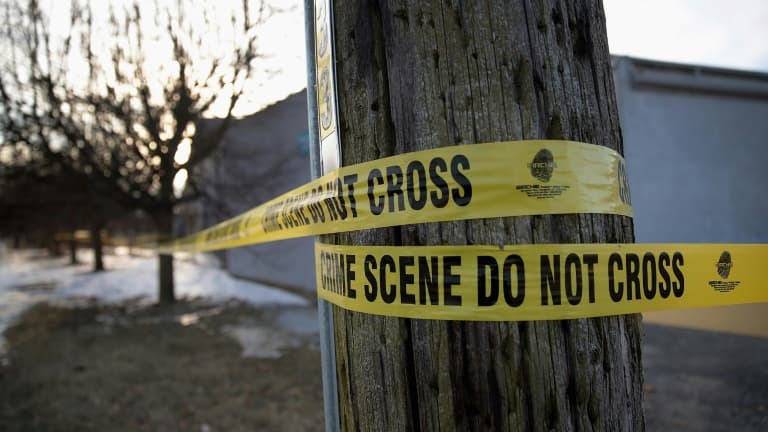 A gunman has taken several people hostage at a synagogue in a small town in Texas on Saturday. Negotiations are ongoing and the situation was explained to President Joe Biden.
U.S. security forces spent Saturday's tense talks with a man held hostage at a synagogue in a small town in Texas.
Chain ABC News, Citing a source on the site, said the suspect was armed, held four people hostage, including a rabbi, and planted bombs in unknown locations.
Joe Biden reported the situation
US President Joe Biden, who is based in Wilmington, Delaware over the weekend, "explained the hostage situation," his spokeswoman Jen said on Twitter. "He will continue to receive updated information" and his National Security Council members are "in touch with the federal law enforcement leadership".
Late in the morning, police in Coleville, near Dallas, reported that an intervention force was operating at an address associated with the synagogue of Beth Israel.
The voice of a man who was sometimes agitated was heard on the live broadcast face of the religious service consulted by AFP.
"I'm going to die," the man repeatedly asked the unidentified caller to call his sister.
According to ABC News, the suspect claims to be the brother of Afia Siddiqui, a Pakistani scientist who was sentenced in 2010 by a New York federal court to 86 years in prison. He is calling for his release, the channel said, citing an unnamed official who was well aware of the matter.
Negotiations following
According to the same source, he is being held at the Carswell Army Base, not far from Dallas.
"The negotiators are working towards a safe end by contacting him," Colliville Police Sergeant Tara Nelson was quoted as saying by the Dallas Morning News.
Colliville police said they were evacuating nearby residents. The incident lasted until 2:20 pm local time (2020 GMT), police said, urging the public to evacuate the area.
The live broadcast, interrupted at 1:50 pm (7:50 pm GMT), showed only one lecture, with those inside the synagogue standing outside the law. "Something is wrong in the United States," the man said.
Israeli Foreign Minister Yair Lapid tweeted that the Israeli embassy in Houston, Livia Link, was visiting the scene.
"Our thoughts and prayers are with our brothers and sisters who were taken hostage in a synagogue in Texas," he tweeted in Hebrew. When asked by the AFP, local officials did not immediately respond.
Jeanne Bulant with AFP BFMTV journalist
"Total coffee junkie. Tv ninja. Unapologetic problem solver. Beer expert."