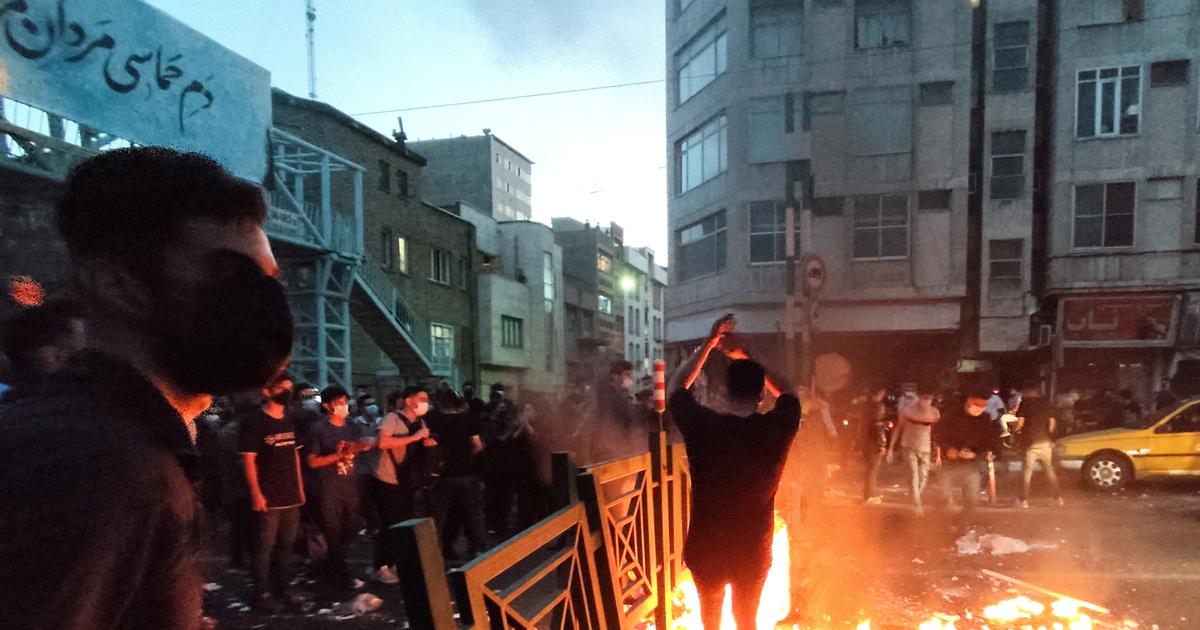 The death of a young woman arrested for "wearing inappropriate clothes" has sparked several waves of protests across Iran.
Iran's main reformist party urged the government to scrap the veil requirement on Saturday (Sept 24) after the death of a young woman in police custody sparked protests across the country. A law in force in the country since 1983 requires women, Iranians and foreigners, regardless of their religion, to wear headscarves and cover their bodies with loose clothing of varying lengths.
Mahza Amini, 22, was arrested on September 13 in TehranDress inappropriatelyby the morality police responsible for enforcing the Islamic Republic's strict dress code. She died in hospital three days later. The People's Union of Islamic Iran, formed by relatives of former reformist President Mohammad Khatami (1997-2005), "required"The officers are"It is preparing the legal elements to repeal the mandatory hijab law", according to a press release issued on Saturday.
Read moreIran: Authority opts for crackdown on protesters
This formation, which is not in power, also demands that the Islamic Republic be declared "Officially the end of the actions of the morality police"and"Peaceful demonstrations should be allowed", the text adds. The party has also insisted on setting up a commission of inquiryNeutralDeath of Mahsa Amini and TheThose arrested recently should be released immediately". The young woman's death sparked overnight protests in major Iranian cities, in which at least 35 people were killed, according to an official statement.
Several hundred demonstrators were also arrested. In Guilan (North) Province alone, "739 rioters including 60 womenwere arrested, his police chief said, referring to the protesters, Tasnim news agency said.
"Total coffee junkie. Tv ninja. Unapologetic problem solver. Beer expert."