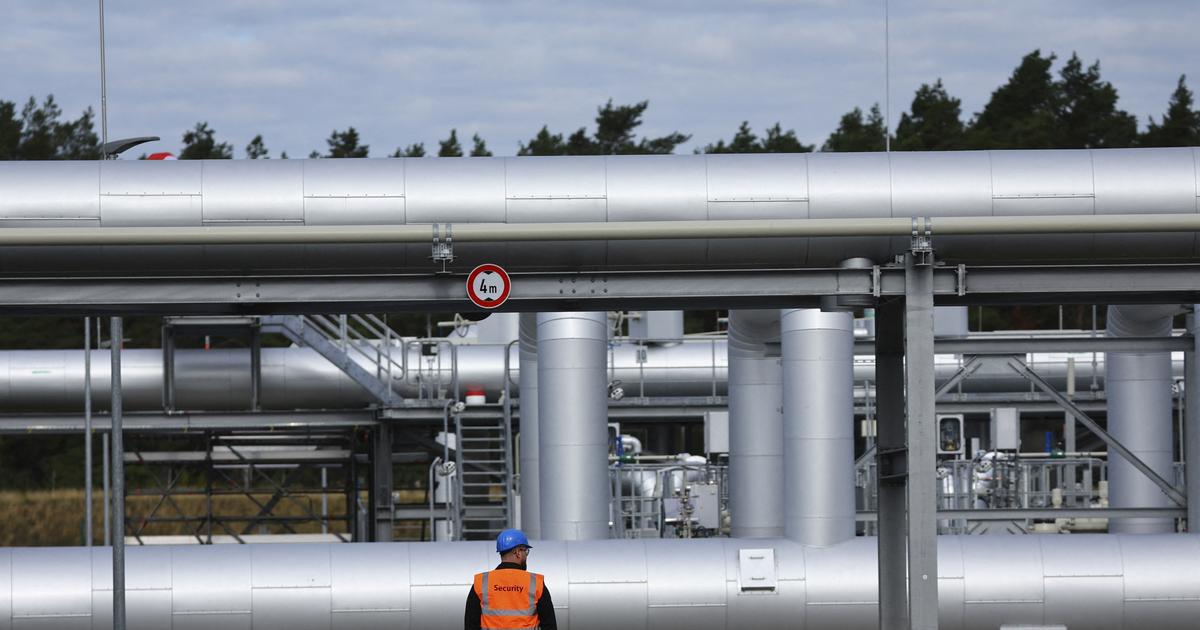 The Danish Maritime Authority has issued a notice to ships saying the gas leak is "dangerous to maritime traffic".
Gas pipe Nord Stream 2The pipeline, which connects Russia to Germany but is not operational, has been affected by a gas leak in the Baltic Sea, the operator and Danish authorities announced on Monday.
After the Danish Maritime Authority announced the discovery of a gas leak on the Nord Stream 2 route, its operator confirmed in a press release to AFP that the leak affected an underwater gas pipeline owned by Russian giant Gazprom.
Read moreUkraine: Westerners implement their first round of sanctions, Berlin decides to block Nord Stream 2 gas pipeline
The Nord Stream 2 pipeline, built parallel to the Nord Stream 1 gas pipeline, was planned to double Germany's ability to import Russian gas. The site was nearly completed, but an operational permit was blocked by the German government in February, shortly before Russia's invasion of Ukraine. The tube was there thoughTechnically ready"and"Filled with gasNord Stream 2 company spokesman explained to AFP Ulrich Lissek.
By the end of the evening, the operator of the Nord Stream 1 gas pipeline reported that the pressure in the pipeline had dropped. "The reasons are being clarifiedNord Stream AG said in a brief statement on its website. "We do not know the reasons for the drop in pressuresaid a spokesman for the Ministry of Economy in Berlin. But "There is no impact on security of supply. Gas will no longer flow through Nord Stream 1 as Russian supplies were cut off in early September", he recalled in a press release.
"Dangerous"
Russian giant Gazprom has drastically cut its gas supplies to Germany through the pipeline in recent months. Germany, which received 55% of its goods from Russia before the war, had to source goods elsewhere at extremely high prices that seriously threatened its economic model.
Regarding Nord Stream 2, the Danish Maritime Authority said in a notice to ships that the spill occurred outside Danish territorial waters, about twenty kilometers southeast of the Danish island of Bornholm.Dangerous for sea transport». «Navigation is prohibited within a radius of five nautical miles (about 9 kilometers, editor's note) around the reported location.", referring to authority.
Read moreRussian gas: Can Europe make it through the winter?
According to unofficial AFP sources, a high-flying ban has been imposed on flights over the area. Shortly before the incident was reported by the Danish side, the German Ministry of Economy announced an investigation into the matter.The pressure drops» Nord Stream 2 gas pipeline unexpected and fast.
See more – Jordan: A chlorine leak at the port of Aqaba kills several and injures more than 250.
"Total coffee junkie. Tv ninja. Unapologetic problem solver. Beer expert."