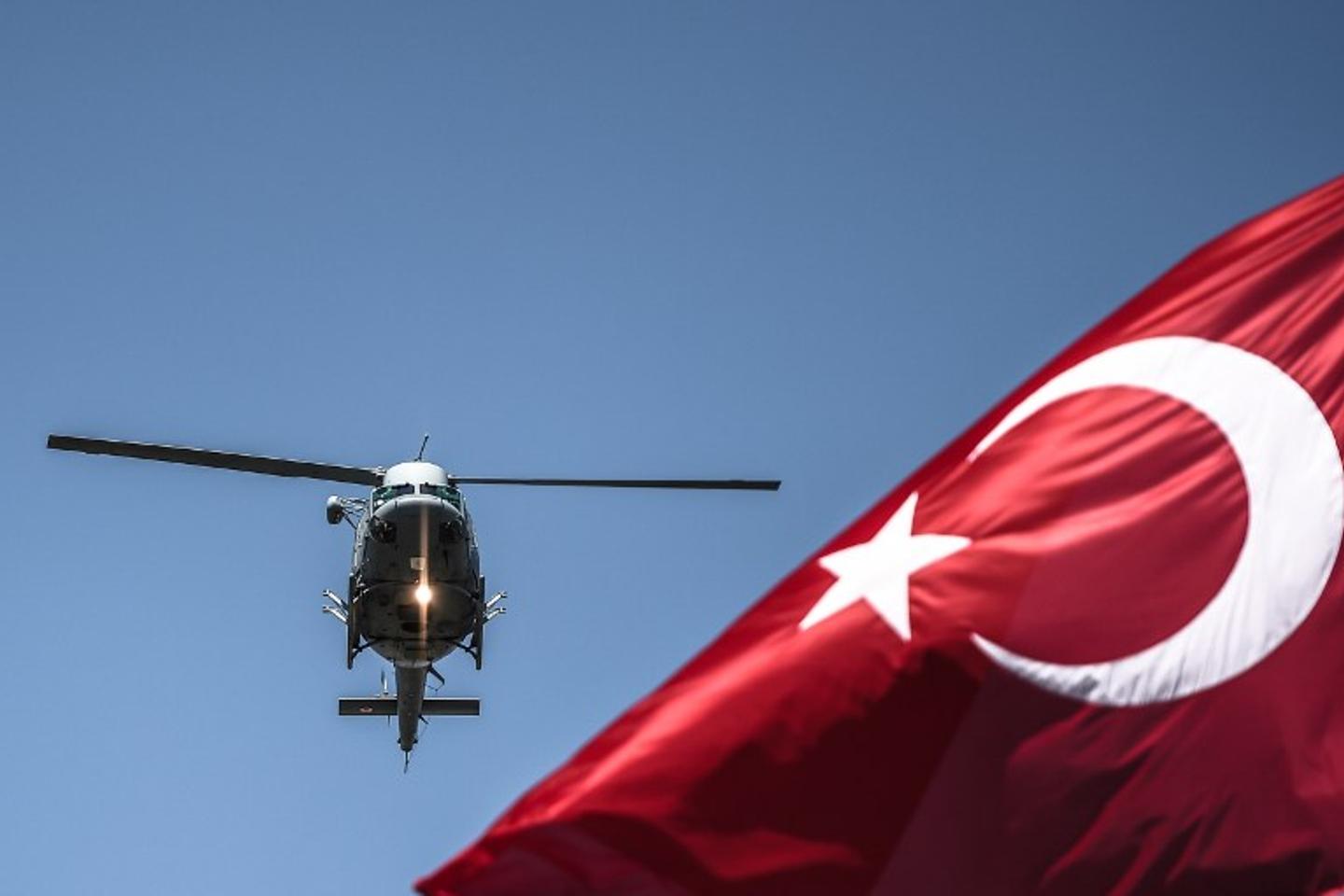 The Syrian Observatory for Human Rights (OSDH) reported that a Turkish attack on a position held by regime forces in northern Syria killed seventeen people on Tuesday, August 16. According to the NGO, the strike " Targeting the Syrian regime's position (…) Near the Turkish border » : Jarkali village, west of Kobane border.
However, Rami Abdel-Rahmane, director of OSDH, could not specify whether the victims were. « Problem[e]"Do regime forces or Kurdish militias control the area?".
The Kurdish-led Syrian Democratic Forces (SDF) also announced the strike in a press release. "Turkish Military Aircraft" was headed by "Twelve Airstrikes Against Syrian Army Positions on Koban's Western Border Area". They did raids "Victims"SDF spokesman Farhad Shami said without giving further details.
The official Syrian news agency SANA, citing a military source, confirmed that at least three Syrian soldiers were killed and six wounded. "Any attack against a position held by our armed forces will be met with a direct and immediate response on all fronts"Added SANA.
Major offensive threat
If the slain fighters are identified as belonging to regime forces, the offensive will be one of the largest escalations since the clashes between Ankara and Damascus in 2020, following a Syrian regime attack in the northwestern province of Idlib that killed thirty-three Turkish soldiers.
Fierce fighting broke out between the SDF and Turkish forces overnight Monday into Tuesday, according to the OSDH, which intensified shelling of Kurdish positions after one of their positions along the Turkish border was hit. A soldier was killed in a Kurdish attack on Turkish territory, the Turkish Defense Ministry said. "Thirteen Terrorists Neutralized" Amid Ankara's retaliatory strikes in Syria, the ministry said operations in the region continue.
Kurdish forces have controlled much of fragmented northeastern Syria since the war began in 2011. In recent years, regime forces have been stationed in Kurdish-controlled areas near the Turkish border under agreements designed to prevent Ankara's cross-border attacks against Kurdish militants.
Since 2016, Turkey has been conducting a series of airstrikes in Syria targeting Kurdish forces and the Islamic State jihadist group. Turkish President Recep Tayyip Erdogan A threat from May to launch a major offensive targeting the Kurds in northeastern Syria.
Since the start of the war, his country has fiercely opposed Syrian President Bashar al-Assad and supported the rebels. But last week Turkish Foreign Minister Mevlüt Çavuşoglu called for reconciliation between the Syrian government and the opposition, angering rebels and leading to anti-Turkish demonstrations.
"Total coffee junkie. Tv ninja. Unapologetic problem solver. Beer expert."