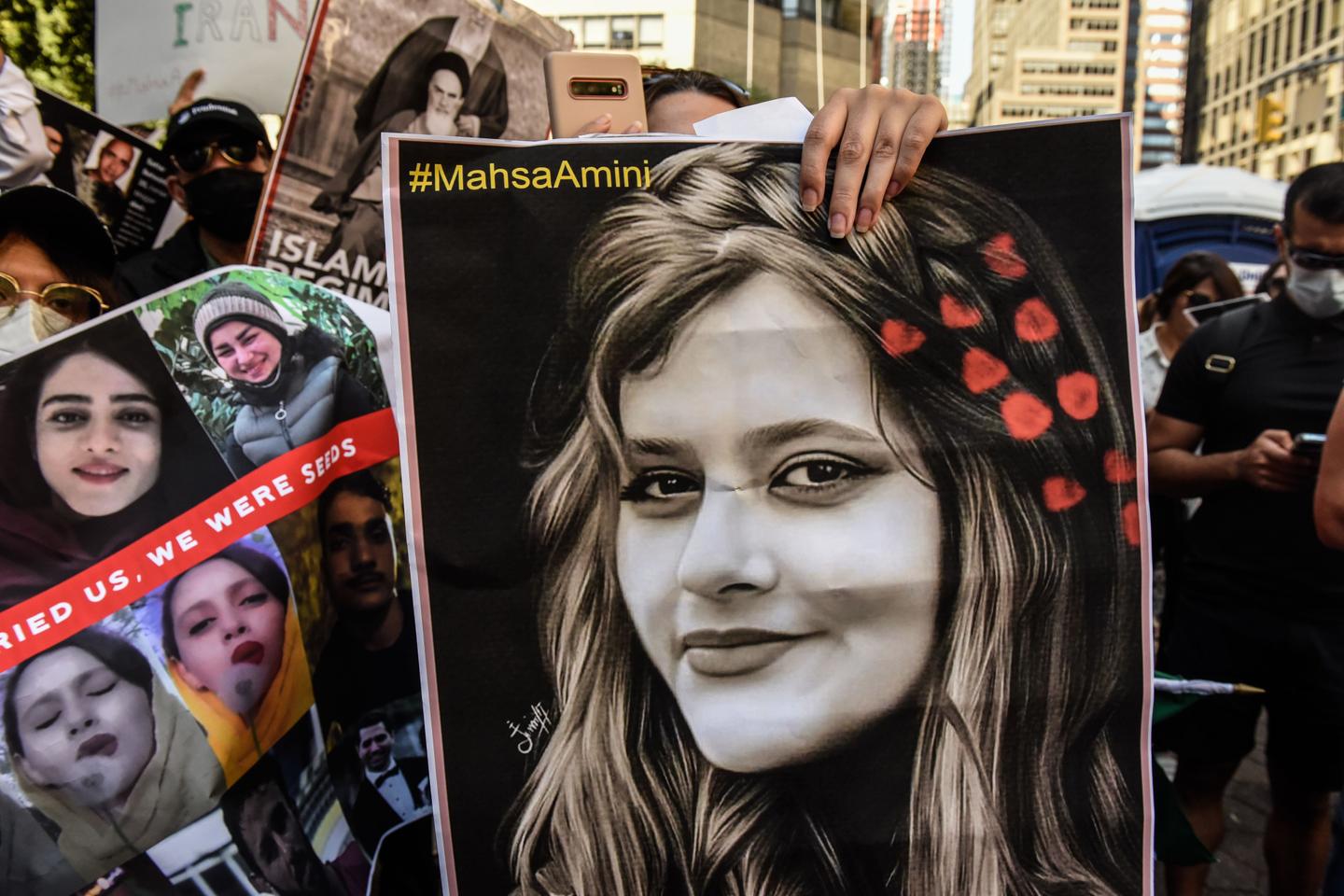 Washington supports the Iranians. The U.S. Treasury Department announced on Friday, September 23, that it is lifting some restrictions on trade with Iran, including allowing tech companies to provide platforms and services that allow Internet access, including access to which authorities in the country have severely restricted. . « "With these changes, we are better prepared to counter the government's efforts to monitor and censor the people of Iran.", In its statement, the ministry stressed the importance of having Iranians "Access to real information".
Tehran power blocked access to Instagram and WhatsApp After six days of struggle On September 16, it resulted in the death of a young woman, Mahza Amini, who was arrested by the morality police. Seventeen people died in the protests, state media reported Thursday. But the number could be much higher: On Friday, the Oslo-based NGO Iran Human Rights, At least 50 civilians were reported killed.
Human rights NGOs are particularly concerned that blocking Instagram, which is hugely popular in Iran, could allow a crackdown. "Behind Closed Doors"Ceylon Amnesty International.
Internet National
NetBlocks, a London-based site that monitors internet blocking around the world, described the restrictions "too hard" After a deadly crackdown on protests in Iran in November 2019, the network was almost completely cut off. The organization says mobile networks are temporarily suspended and some areas face severe access restrictions. Observers noted a blockade in Mahza Amini's birthplace, Iranian Kurdistan (northwest), where the most violent demonstrations took place.
Speaking to Agence France-Presse, Mahza Alimardani, a researcher on Iran for the rights organization, noted that some people are able to circumvent the Article 19 restrictions by using virtual private networks. He believes that the authorities may fear and believe that a complete shutdown would have negative consequences for the country's economy. "National Information Network"A kind of national internet.
Restrictions "complicated" Release of videos of demonstrations, but despite everything, "They keep spreading.", according to her. The videos posted on the networks included women burning their veils, demonstrators tearing down effigies of the leaders of the Islamic Republic, but police firing into the crowd.
"A bloody possibility"
During the November 2019 protests, fueled by rising fuel prices, internet blackouts allowed authorities to crack down virtually behind closed doors. Amnesty International says 321 people were killed, stressing that this figure includes only proven cases and that the actual death toll could be much higher.
L'ONG was there "Extremely concerned about disruptions in access to internet and mobile networks"and calls on the international community to put immediate pressure on Tehran "Stop killing and injuring more and more protesters invisibly". Hadi Ghaemi, director of CHRI, believes so "The possibility of a bloodbath is now a reality".
Instagram boss Adam Moseri shared his concern, while insisting that the WhatsApp app was not responsible for the disruption, the group added. "I will do everything [ses] Ability to Maintain Service". Signal confirmed that the messaging service was still banned in Iran and encouraged its users outside the country to use solutions, via intermediary servers, to allow Iranians to connect.
"Total coffee junkie. Tv ninja. Unapologetic problem solver. Beer expert."