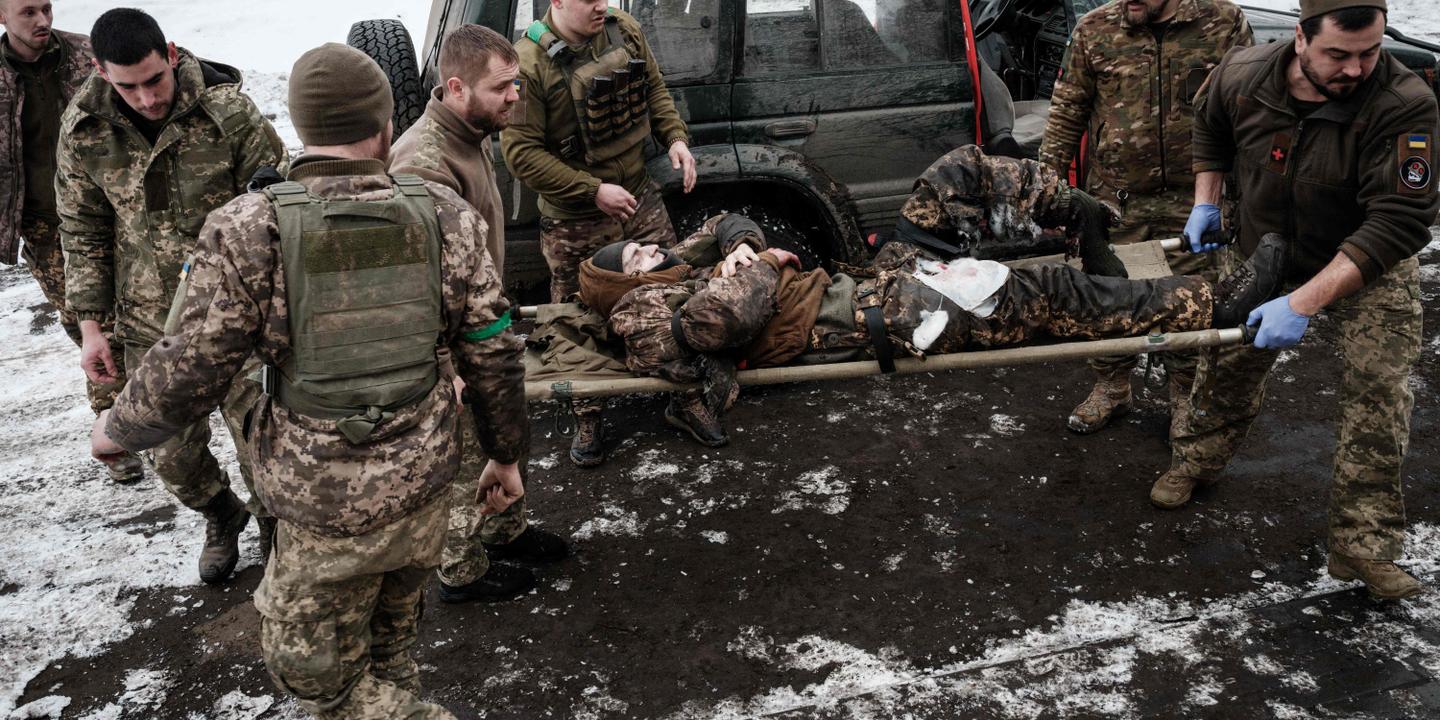 Kremlin denies Vladimir Putin's threats against Boris Johnson
Kremlin accuses Boris Johnson of lying BBC Documentary Russian President Vladimir Putin has three parts "threatening" Refers to a shot from "Missile"Just before the attack in Ukraine. "Mr Johnson is lying. This is a deliberate lie, but to what end? It was an unintentional lie because he didn't understand what President Putin was saying.a Kremlin spokesman told reporters. Dmitry Peskov. "There is no missile threat. Speaking about the challenges to Russia's security, President Putin said that Ukraine's entry into NATO — with the possibility of deploying coalition missiles or US missiles on our borders — would mean a missile could reach Moscow. few minutes"Mr Peskov explained. "If this part gets it wrong, it's a very embarrassing situation."He continued.
In this triptych of documentaries, the first episode of which was broadcast on BBC2 on Monday evening, the former head of the British government talks about his "too long" And "extraordinary" Invite the Russian President after his visit to Kew in early February. At the time, Vladimir Putin continued to say that he had no intention of invading his Ukrainian neighbor, despite the massive infiltration of Russian troops into border areas.
Boris Johnson, he says, has warned the Russian president of severe Western sanctions if he goes down this path. He said, 'Boris, you say Ukraine is not going to join NATO anytime soon. (…) What do you mean not soon?" »Boris Johnson says. "Well, she's not going to join NATO in the near future, you know that."Former British leader, early support of Ukrainians continues. "At one point he threatened me, 'Boris, I don't want to hurt you, but, with a missile, it will take a minute' or something."Boris Johnson continues. "From the very relaxed tone he took, the detachment he had, I think he was toying with my attempts to get him to negotiate."That includes the former British leader, who left Downing Street in early September after a series of scandals.
In the documentary, Ukrainian President Volodymyr Zelensky describes how he was outraged by Western attitudes at the time: "If you know that Russia is going to invade Ukraine tomorrow, why don't you give me something to stop it? If you can't, stop it yourself. »
"Total coffee junkie. Tv ninja. Unapologetic problem solver. Beer expert."