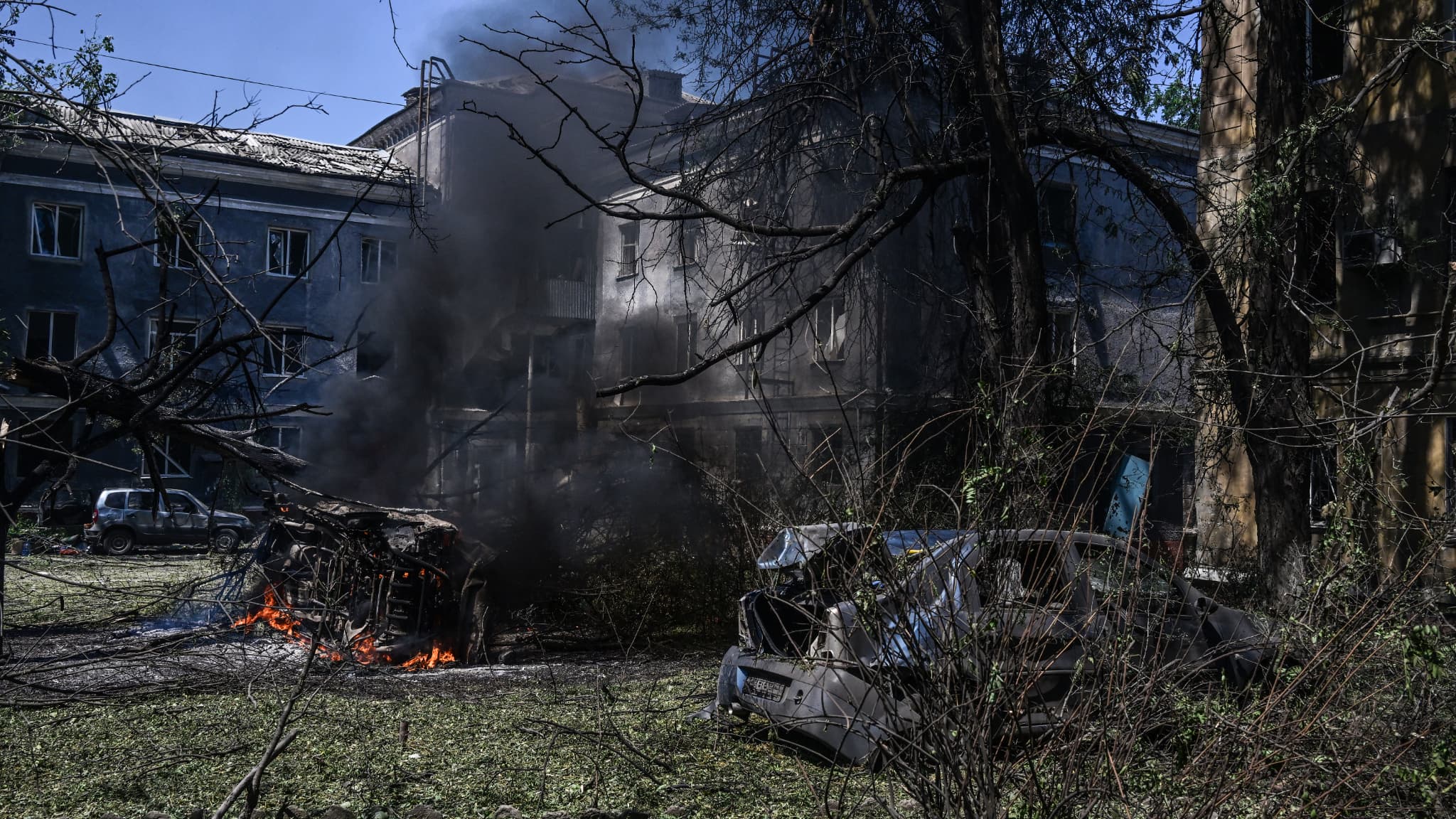 Russia said on Sunday it had killed "600 Ukrainian soldiers" in eastern Ukraine. Kyiv for its part condemns the "communications operation", asserting that "Russian troops lack the ability to deliver high-precision strikes".
The Russian military said on Sunday that at least "600 Ukrainian soldiers" were killed in a "retaliatory attack" on military camps in Kramatorsk, eastern Ukraine, after a Ukrainian shelling of Makhivka on January 1 killed at least 89 Russian troops. . The exact date of the Russian strike was not given by the ministry.
A "criminal strike" from Kiev, according to Moscow.
"In response to the criminal strike by the kyiv regime in the first minutes of January 2023 … Russian forces carried out a retaliatory operation," the Russian Defense Ministry said in its daily statement, indicating that it had struck two camps.
Reuters reported that the Russian Defense Ministry said more than 600 Ukrainian soldiers were killed in the massive attack on buildings used as temporary shelters for Ukrainian troops. The news agency could not immediately verify the Russian Defense Ministry's claims.
"A communications operation" condemned by Ukraine
Ukraine has denied any attack on barracks in Kramatorsk, saying Russia's claim "does not correspond to reality".
"Russian troops do not have the ability to deliver high-precision strikes," the spokesman for the "Eastern" command of the Ukrainian army, Serkhiy Tserevaty, told the media, condemning the Russian "contact operation" in the Ukrainian face. successes.
"Basically in a war, all communications are political. We know that the first casualty of war is the truth. We are in a war of press releases", analyzes BFMTV General Vincent Desportes, former director of the École de. Guerre and Science Po and Professor of Strategy at HEC.
Local Ukrainian officials said Kramatorsk was hit by seven rockets overnight. Two other rockets targeted the nearby town of Kostiantynivka. On Saturday, AFP journalists in Kramatorsk heard at least four explosions just before midnight.
The Russian military launched the strike in retaliation for an attack on Makhivka, a pro-Russian separatist region in eastern Ukraine, minutes after the start of the new year.
The Ukrainian military targeted a makeshift deployment point for Russian soldiers, killing at least 89 soldiers, according to a statement issued by Moscow – and many more, according to Russian sources and kyiv.
Vladimir Putin announced a 36-hour ceasefire on Thursday, which falls on Orthodox Christmas Day on Friday 6 January and Saturday 7 January. However, scenes were seen on both sides of the front.
"Total coffee junkie. Tv ninja. Unapologetic problem solver. Beer expert."